2 tags
New York Comic Con
This weekend my husband and I were lucky enough to go to New York Comic Con. We flew to New York on Friday morning, checked into my hotel and went right to the con. When we got there, the scene was overwhelming; there were so many con goers, at first the entrance was hard to find. Instead of large posted signs, they had volunteers holding signs on sticks directing fans. This was good if you...
6 tags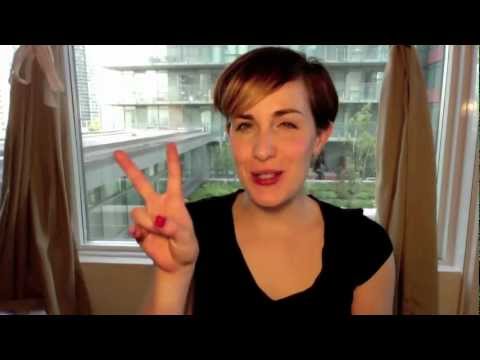 5 tags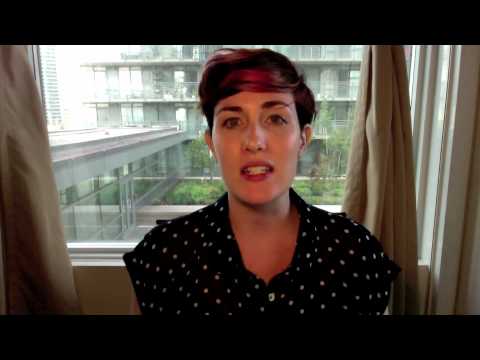 5 tags
A One Comic Store Town
This past weekend I left the city and traveled very far north, all the way up to Sudbury in fact. While there I had to visit the local comic book store (as I do whenever I go to a new town), but to my surprise after Googling "comic store" only one red pin popped up on the map. For the size of Sudbury I couldn't believe it. They only have one comic book store!?   Sudbury's Big Nickle Comics...
How to Hide Your Comic Box
A while ago I decided that I was sick of the old, white, cheap cardboard look of my comic box. Once I got around to jazzing it up a bit, I thought I would write an article on "How to hide your comic box." This article has been sitting in my writing file for some time now; I thought it might be a bit girlie, but after reading Brent Chittenden's "A Place for My Stuff," I decided to open the file...
6 tags
Comic Filled Weekend!
This past weekend was a great one for comic lovers in Toronto. I know I had a great comic themed filled weekend. It started with the Avengers on Friday night I was very nervous that all the talk and articles about the Avengers had gotten me to excited for this movie. But, happily it lived up to all the hype and I was very impressed with the movie. If you haven't had a chance to see it I...
Avengers Movie Review
My friend Anthony and I go head to head and review Avengers. Check out more of our head to head Avenger lead up reviews at Comic Book Daily. Anthony: When this movie was first announced I was a bit worried. I had great concern that this was going to be film that caused the super-hero genre in movies to implode upon itself. Too many characters, too many special effects, and too much going on....
6 tags
PAX East!
Friday morning I woke up before the crack of dawn to jump into a small convertible with three guys to drive down to Boston to go to PAX East. PAX is the Penny Arcade gaming expo. PAX started in Seattle, Washington in 2004, then because of it's growing popularity expanded to the east coast in the form of PAX East. This is the third year PAX East has been in Boston and my second year...
PAX East
I am heading to PAX East in Boston this weekend and will be putting up some posts from there. I am super excited! Stay tuned!
Comic Book Daily
I am now posting on comicbookdaily.com Please be sure to check out my first blog post http://www.comicbookdaily.com/columns/wham-bang-pow/super-hero-role-playing-games/ I will still be posting my random nerdy-ness here on tumblr though. So stay tuned!
5 tags
Addicted
Help me! I can't stop   "Video game addiction, also known as video game overuse, is extreme use of computer and video games that interferes with daily life. Instances have been reported in which users play compulsively, isolating themselves from family and friends or from other forms of social contact, and focus almost entirely on in-game achievements rather than other life events,...
10 tags
Couples that game together, stay together
A friend of mine sent me an article the other day about couple and gaming. The article states that a "Brigham Young University study says 75% of online gamers' spouses wish their lovers would spend less time looting and levelling with their guildmates and more time working on their marriage." (Click here to view the whole article)  This got me thinking. My husband and I (sorry guys I am...
12 tags
Nerd TV
There is a trend happening in television that I am a big fan of, and that is nerdy TV! Shows like Walking Dead, Big Bang Theory, and stations like G4 and Space are becoming very popular. And now even reality television is dipping it's toe in the nerdy pool. I am talking about the new reality TV show, Comic Book Men.    (Comic Book Men is a show that takes place at a comic book store called...
7 tags
8 tags
Are we too old to be nerds??
This thought came to me the other day while we were trying to get my D&D group (The Shadow Dragon Survivalists) together. (Below of us at PAX in Boston last year)     We have been playing together for about 2 years. First it started out with us playing every Monday. Then because of work, it quickly became every other Monday. Now, members of our group have babies, spouses, work, and...
Peel back DC's New Logo
On January 19th 2012, DC announced the launch of their new logo: DC says: "The design of the new DC Entertainment identity uses a 'peel' effect – the D is strategically placed over the C with the upper right-hand portion of the D peeling back to unveil the hidden C – symbolizing the duality of the iconic characters that are present within DC Entertainment's portfolio." They...
4 tags
1 tag
My Quick and Dirty Explaination...
I was talking with a good friend of mine and she said she would love to read my blog, but according to her; she is not a nerd. Sometimes she doesn't quite understand what I am talking/writing about. So, I thought I would include an explanation of my nerdy topic, so maybe (if you aren't one yet) you can be a super nerd too! D&D. Yes ladies and gentleman, Dungeons and Dragons; the one game most...
1 tag
My review of Season 8: Buffy the Vampire Slayer
Wednesday evening I will be popping by my local comic book store, and I plan on picking up Joss Wheadon's "Season 9" of Buffy the Vampire Slayer. But before I do, I thought I would post my review on the previous "Season 8" comics:      One day when wandering through a comic shop, my eye was caught by the Buffy the Vampire comic series; or what Joss Weadon likes to call, "Season 8."...
My #1
Here it is….my first ever post on a blog. I've had the idea to create a blog for a while. When I first decided that I wanted to do a blog, I thought to myself "If I am going to do this, I will have to write about something I love" and what do I love….Nerds. Well, Nerd culture. I will be writing reviews on comics, books, movies, and games (table, board and video)....